Gold Coast DJ Entertainment are capable of a wide variety of performances from "Classy & Fun" to "Energetic & Active". Each entertainer is trained to get your guests involved in your party with a combination of interactive techniques and an extensive knowledge of music. A keen sense of timing and professional and courteous conduct are just a few reasons the Gold Coast DJ Entertainment staff have become consistent crowd favorites.
The weddings we DJ are as unique as the couples who hire us. We're all about creative, upbeat music sets, artistically mixed by an incredible DJ you'll want to call a friend. We share your passion for music and we will respect your wishes and tastes, no matter what. We pride ourselves on being completely different than every other DJ company in the industry. We're different in the way we approach weddings, the way we treat our clients, and the values and philosophy by which we operate. Your wedding is going to be amazing, and we can't wait to be part of it.
Sounds simple, doesn't it? That's exactly our point. We create the time-of-your-life vibe you want, set to the songs you love, and we keep your dance floor packed with no gimmicks, no cheesiness and no bad DJ stereotypes.
Specialty Services
At Gold Coast DJ Entertainment we believe that no two weddings are alike and therefore want to offer our clients the choice to customise their special day as they see fit. We offer a variety of special services ranging from Up lighting to Monograms & Dancing on a Bed of Clouds. We want to help your vision come true.
Up Lighting
Custom up lighting can really transform a room from Beautiful to Extraordinary. We can match any colour of the rainbow with our lights and the transformation you will see will leave you breathless.
Wedding Monograms
Bring a little bit of style and elegance to your wedding day with a custom Wedding Monogram. Imagine your guests reactions when they walk into the reception and in the middle of the room shines your names in light. Absolutely stunning.
Dancing on Clouds
Ever wanted to know what it was like dancing on a bed of clouds? Well we can show you ! Our amazing DryIce fogger allows us to fill a room with thick fluffy clouds
Complete Event Coordination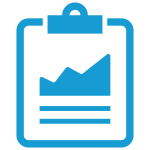 As Masters of Ceremony, we will make sure your event runs smoothly and guarantee that everyone is well informed and well entertained. We will also act as coordinators, making sure the guests, the photographer, the caterer, and everyone involved are awareof the events to follow.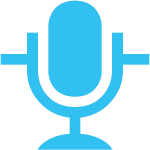 Introductions, Announcements, Dances & Traditions
Your Entertainer will make all requested introductions and announcements. For wedding receptions, this includes the Bridal Party, toast, cake cutting, bouquet and garter toss, special dances and all other traditions.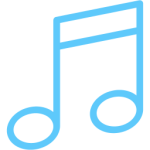 Your Own Custom Music Mix
All music played during your event is based upon your preference. Prior to your event, you may let us know exactly what songs should and should not be played via your own personal online portal.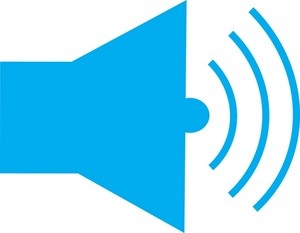 Up To 5000 Watts of Power
Depending upon the size of your event, Gold Coast DJ Entertainment can supply enough sound and amplification to entertain over 1000 guests with a variety of speaker sizes appropriate for any occasion.
Master of Ceremonies
One of the most important roles you can be given is MC. We take this role on as a privilege and do everything we can to ensure your wedding reception goes as planned. Here at Gold Coast DJ Entertainment our DJ's are not only trained to spin their decks, they are also trained in the art of MC.
Our MC's will ensure that your wedding goes to schedule. All our couples receive a MC planning sheet through their online portals which allows for them to pick when certain parts of their special day are planned, input speakers names etc. This will ensure nothing is missed and it all runs flawlessly.
FAQ
Do you play requests?
Yes we certainly do, the DJ will always encourage the crowd to give requests as it makes for a more enjoyable night for everyone.
How will the Disc Jockey dress?
Unless requested otherwise by clients, I will always dress in a Formal Atire. The DJ dress code is determined by you and specified on the booking confirmation.
Do I have to provide the DJ a meal?
It's not necessary. We know that that additional meal is going to be pricey. If you offer it we'll accept, but don't feel obligated.
What music will be played at my event?
A variety of for young and old. We also provide you with a online portal that allows you to pre-request songs before the big day allowing our DJ's to make sure we have all your favorites.
What if I request music that Gold Coast DJ Entertainment does not own?
We can always source music before hand and on the night. If requests are made on the night for music that isn't in our catalog we can download providing the venue has WiFi.
Does the DJ get involved or interact with the guests?
YES! We make the evening as fun as possible and even run through a few interactive games if there is time.
Will I receive a written contract?
Yes, all our clients are sent out a contract to sign before their booking is confirmed.
Do you have insurance?
Yes, we have $10 Million public liability insurance.
Do you display any banners or other advertisements?
No ! Our DJ's will never display any branding. They all carry business cards so if any guests want to know where they are from they simply give them a card with details.
What if I have more questions?